COCKAPOO
$999
PRICING AS POSTED
ON EACH
INDIVIDUAL PUPPY
PRICE POSTED IS A
CASH PRICE
REFLECTING A 5% DISCOUNT
to insure your
puppy's health
YOUR PUPPY COMES WITH A
1 year congenital health guarantee
your puppy has been vet checked
AND
we discount $75 on regular priced puppies
for your puppy's initial wellness check at your vet
per
MINNESOTA PUPPY LAW
The Cockapoo is highly intelligent, non shed, loyal, and very affectionate!!
Having a very sweet nature, this dog is sure to steal the hearts of many!
The Cockapoo is eager to please, vigorous, and friendly,
making them a popular choice as a companion!
They get along with children and are great with other existing pets!
A sturdy little dog, they have a great disposition!
The Cockapoo does well in obedience, and with the
right training techniques and proper handling they will thrive!
The Cockapoo is a happy-go-lucky dog that loves to run and play with their family!!
Life expectancy is around 13-15 years
TOYS AND OTHER ACCESSORIES THAT WE HAVE
AVAILABLE ARE PICTURED ON OUR FAQ PAGE.
ACCESSORIES NOW AVAILABLE FOR SHIPMENT
PICTURED ON THE OTHER PUPPIES PAGE!
updated 3-27-23
THESE PUPPIES ARE AVAILABLE FOR PLACEMENT
$300 NON REFUNDABLE DEPOSIT TO RESERVE THE PUPPY OF YOUR CHOICE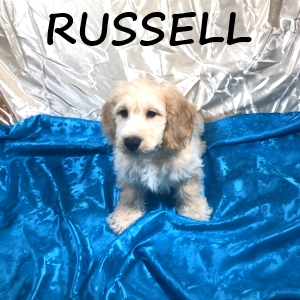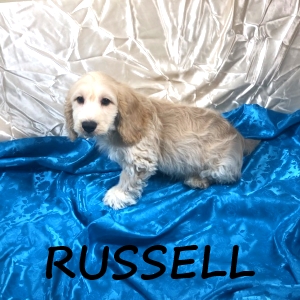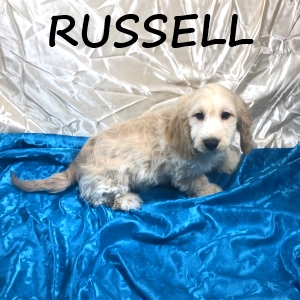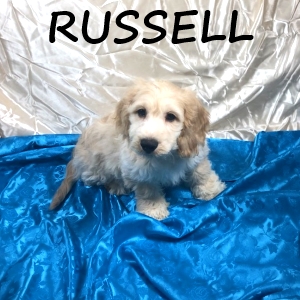 Russell is a light buff
male Cockapoo
DOB 11-21-22
adult size about 25-30 lbs.
AVAILABLE NOW
beginning balance
$1074
minus wellness discount
$75
ending balance
$999 plus tax
**SALE**
$600 plus tax
Julietta is a buff & white
female Cockapoo
DOB 11-7-22
adult size about 20-25 lbs.
AVAILABLE NOW
beginning balance
$1074
minus wellness discount
$75
ending balance
$999 plus tax
**SALE**
$500 plus tax
YOU ARE WELCOME TO CALL MONDAY THRU SUNDAY
FOR INFORMATION OR TO ARRANGE AN APPOINTMENT
BETWEEN 8:00 AM & 9:00 PM
WE ARE AVAILABLE BY APPOINTMENT ONLY
TO MEET PUPPIES
WE ACCEPT CASH
OR
VISA/MASTERCARD
no checks
you are welcome
to email
pupspe@yahoo.com
or call
507-46
1-3327
if you have questions
or would like to
set up an appointment
to meet a puppy