Puppies By Possehl
Frequently Asked Questions
Question 1: Should I Microchip my Puppy?
Answer 1: If your Puppy ever got out of the house the microchip will help for him/her to be returned to you. The microchip consists of a tiny tube (the size of a large grain of rice) that is inserted under the skin. The process is very quick, cheap, and painless. It carries a number in it that will identify the owner by name and address. If interested please let us know and we can do this for an additional charge, money well worth it to get your puppy home safe again!!
Question 2: Which is better for a pet, a male/female?

Answer 2: Male or female will both make wonderful pets, a few things to keep in mind...males are usually more willing to accept changes. Are you thinking of one day having another puppy? Your male is more apt to welcome that new puppy. Males are usually not as dominant and possessive as a female can tend to be. Both can be loving and friendly and make a wonderful pet, there's not one sex that is better than the other. Males and females are very easy to train and both have great personalities & temperaments.
Question 3: What is the best way to potty train?
Answer 3: We find that CRATE TRAINING is the best way to potty train. Puppies naturally seek out a place for sanctuary and seclusion. Puppies are clean, and do not want to soil their beds. The crate training process works because of their natural instinct for cleanliness. Keep the crate clean and cuddly; give the puppy a few toys to occupy their time.
Question 4: At what age do you wean the puppies?

Answer 4: Puppies are usually weaned around 6 weeks of age depending on the breed of puppy.
Question 5: At what age do you let the puppies go home with the new owners?
Answer 5: Depending on the breed: 8 weeks Longer for some breeds
Question 6: Are shots & wormers given before the puppies leave?

Answer 6: Your puppy will have been wormed at 2, 4 & 6 weeks of age.
All puppies receive at least their 6 week 5-way puppy booster before they leave us.
They will also have had a kennel cough vaccination.
ACCESSORIES NOW AVAILABLE FOR SHIPMENT
PICTURED ON THE OTHER PUPPIES PAGE!
TOYS AND ACCESSORIES
PLEASE NOTE THESE ITEMS ARE AVAILABLE IN PERSON ONLY
AND WILL BE CHARGED SALES TAX! THANK YOU!!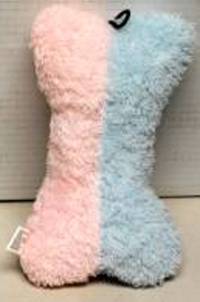 2 COLORED BONE TOY $2.59 EACH

2 SIDED BRUSH $5.19 EACH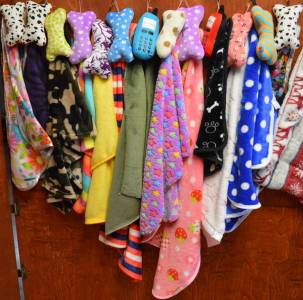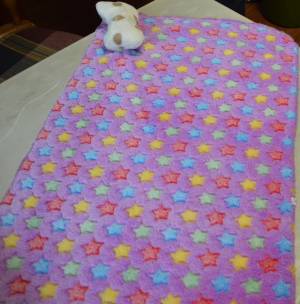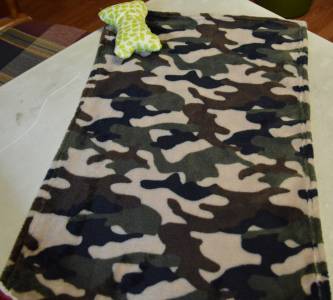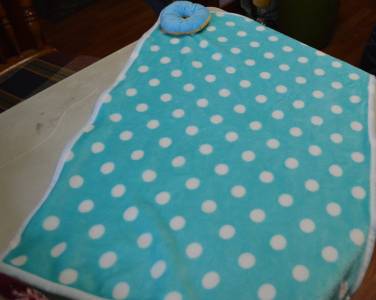 PUPPY BLANKET AVAILABLE IN A VARIETY OF COLORS $12.89 EACH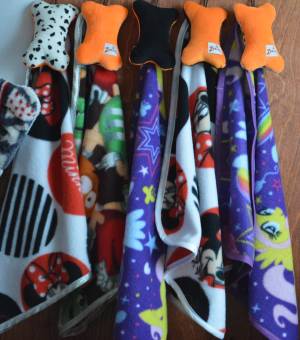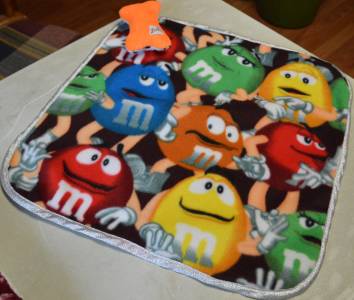 THEMED PUPPY BLANKET AVAILABLE $19.99 EACH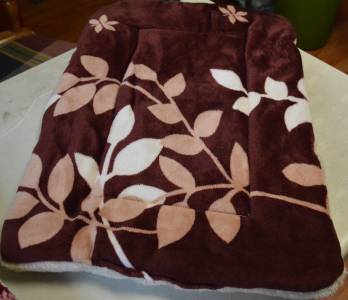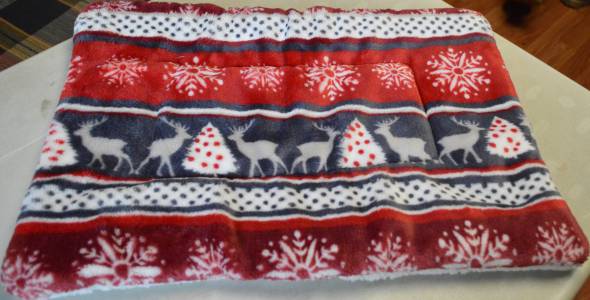 PUPPY BED $12.89 EACH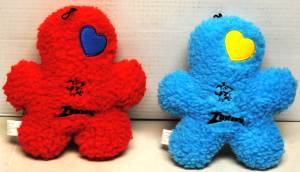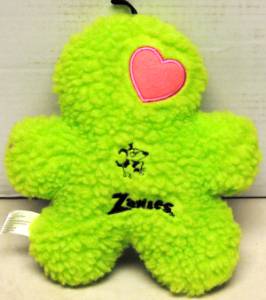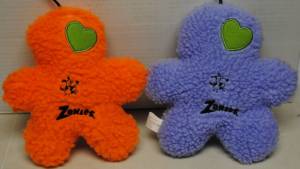 BERBER BOYS (8 1/2" TALL) $2.59 EACH

2 SIDED FOOD BOWLS $2.09 EACH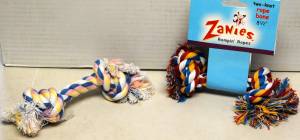 DENTAL ROPES (8 1/2" LONG) $2.59 EACH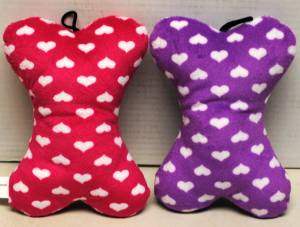 HEART BONES (8" TALL) $2.59 EACH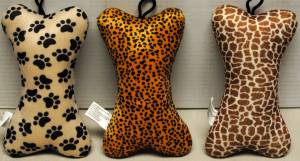 LARGE ANIMAL PRINT BONES (8" TALL) $2.59 EACH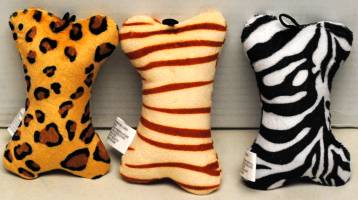 LITTLE ANIMAL PRINT BONES (5" TALL) $2.59 EACH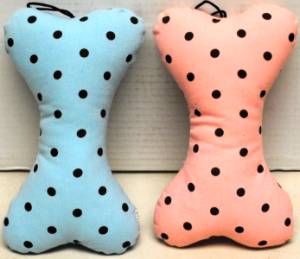 POLKA DOT BONES (7 3/4" TALL) $2.59 EACH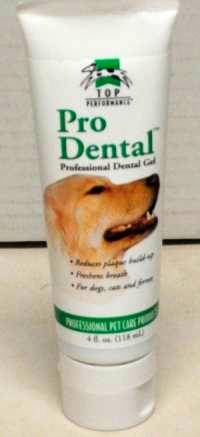 TOOTHPASTE (4 oz. Mint Flavored) $6.19 EACH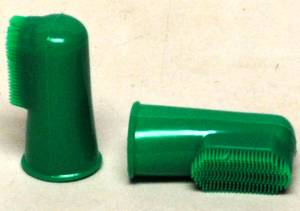 FINGER-BRUSH $1.09 EACH

HARNESS (3/8" WIDE, FITS A CHEST 9"- 15") $7.99 EACH
AVAILABLE IN HOT PINK, LIME GREEN, LIGHT BLUE, PURPLE & BLACK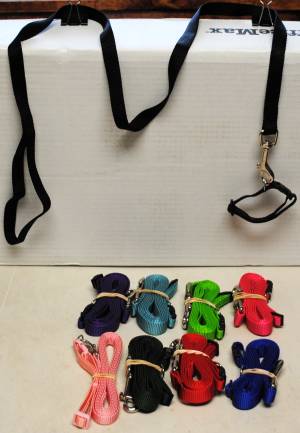 COLLAR & LEASH COMBO $7.99 EACH SET
COLLAR: 3/8" WIDE, FITS A NECK 6"-10"
LEASH: 5/8" WIDE, 4' LONG
AVAILABLE IN HOT PINK, PASTEL PINK, LIME GREEN, HUNTER GREEN, RED,
DARK BLUE, LIGHT BLUE, BLACK & PURPLE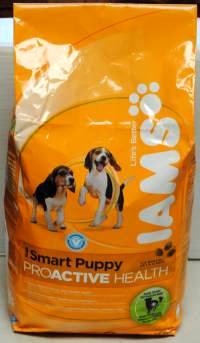 PUPPY FOOD (5.7 LB. BAG) $17.89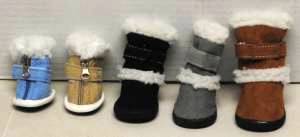 BOOTS (SET OF 4) $19.09 EACH SET
SIZES AND COLORS VARY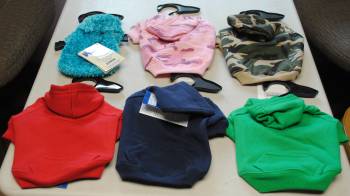 SWEATER COLORS VARY
SIZES AND PRICE:
T-CUP THRU LARGE $14.49 EACH